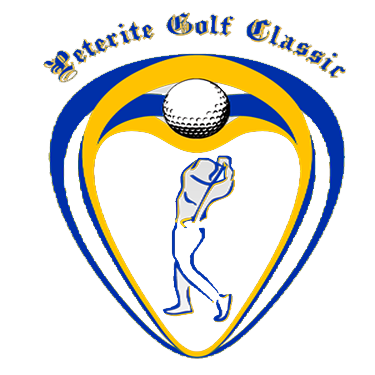 "Lend a Heart and Lend a Hand" - excerpt from the St. Peter's College anthem
PGC 2015 - The Objective
The objective of the Peterite Golf Classic charity tournament is to offer a competitive and enjoyable event to golfers of all skill levels locally and internationally, to enjoy a fun-filled program, through which we can financially support two very worthy causes.*
The St. Peter's College Old Boys' Union of Washington D.C. (SPCOBUWDC) was initialized in the late 1980's and formalized in 2003.  One of the primary goals of the OBU is to support our alma mater - St. Peter's College, Colombo, Sri Lanka, a K-12 school for primary and secondary education. Besides being a venue for the alumni to converge and reminisce about our days at school, the SPCOBUWDC has had the privilege of supporting our school by hosting various fundraisers. Over the last two decades we've had increasing success in organizing fundraisers towards this goal through:
Telephone and Email Fund-Drives
Auctions
Sporting Tournament Events
Printed Advertising Programs
Fundraising Dinners/Dances
Riding on the success of the inaugural Peterite Golf Classic and advocacy of our past accomplishments we are now preparing for the 4th Annual Peterite Golf Classic-Charity Golf Tournament, which we know, will yield an even greater impact.
Given the potential this project has, we realize that we have the opportunity and the responsibility to support not only our alma mater, but also a cause near and dear to our hearts;. Finding a cure for a rare disease, Ataxia-telangiectasia, and to support on-going grassroots fundraising efforts at A-T Children's Project in Coconut Creek,Florida,USA. Because of the importance to our membership, we plan to share the tournament net proceeds in the following manner:                                                                   
1.  Establishing a Career Guidance Center and developing the trust fund at St. Peter's College,          
Sri Lanka (51 % of the net proceeds).  
 
2.  Contribute funds to the A-T Children's Project in Coconut Creek,Florida,USA (49 % of the net proceeds). 
 
This well-timed charity tournament will take place in summer and coincides with the peak of the golf season. It is scheduled to feature 36 teams, consisting of four players each, engaging in an 18-hole game. Various challenge competitions for both ladies and gents will be featured at specific holes during the tournament.
We are reaching out to you, as a potential sponsor, donor, or player to support us in this worthy cause. Your tax-deductible donations, sponsorship and involvement will be the backbone of this event and will be greatly appreciated.
Please consider how you may help further the ideals of our college as exemplified in our anthem, to "lend a heart and lend a hand" in supporting the worthy causes mentioned above.