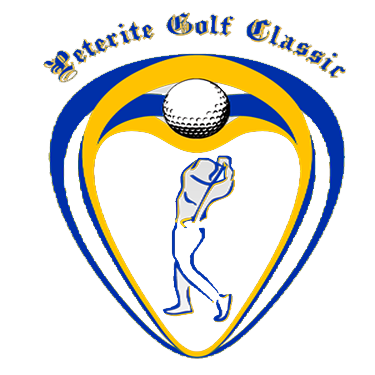 "Lend a Heart and Lend a Hand" - excerpt from the St. Peter's College anthem
The Peterite Golf Classic 2013
First and foremost thank you all for participating in the Second Peterite Golf Classic being played at the lush and salubrious climes at the National Golf Club in Fort Washington, Maryland.  The SPCOBU of Washington D.C. has reached out to you to, not only help us in our endeavors to raise funds for our charitable causes, but also to have a glorious game of golf with a chance of being the proud winner of some exciting prizes.
This year, in addition to helping our alma mater in Sri Lanka, we have once again targeted other institutes that could benefit from our efforts, namely, the Kennedy Krieger Institute in Baltimore, Maryland and the Pediatric Cancer Ward in Jaffna, Sri Lanka.  We are very grateful for your support and sponsorships in making this a successful event.  We take this opportunity to thank all our sponsors, our advertisers, the participants in the tournament and finally to the alumni of our alma mater and alumni who hail from other schools in Sri Lanka.
In the words of the famous golfers of yore, who insist that the word golf meant "Gentlemen Only Ladies Forbidden", we, on the other hand, insist that golf means "Go On Let Fly", and beware to the one who does not heed "Fore"
To long woods, firm irons and a spectacular short game…..     
The tournament was a success and we had 102 avid golfers of all levels of experience.  The day was beautiful, with balmy breezes blowing in from the southwest.  The tournament began at 8.00 and away they did go.  The course was long and many a fish saw the golf ball sink before their very eyes.  It was a tired but happy group of golfers who gathered together in the main ball room of the National Golf Club to eat lunch and witness the award ceremony.
The schools tournament was won by St. Peters College Gold who finished with a score of 60.St Peter's was represented by Father & son duo- Trevor & Erik Somasundaram, Dakshi De Silva & Gaddafi Ismail.  Royal College romped home in second place with 68, the team comprised Suma Samaranayake,Mohan Mylvaganam,Kumudu Gunasekera & Logan Thiran with Wycherly bagging the third spot with a score of 71, Wycherly International was represented by Radesh Menon,Nirushan Sathi,Vsanth Dhanaraja & Amirtharaj Dhanaraja.
The Open tournament was won by the team of Paul Repola., Andrew Braksator., Mike Heffner and Mario Hoo representing AOL who blazed in with a score of 57.  The second place team of Joe Bobek., Michael Johnson., Brent Penfield., and Nate Switzer. came in with the same score of 57.  The third place team comprising Shailo Daniel., Matt Ramirez., Pat O'Brien. and Brian Wheeler achieved a score of 59.
Alas, there was no hole-in-one winner, for the 2013 Nissan 370z that was offered as the premier hole-in-one prize, nor for the $100,000.00 shootout competition. Mario Gunawardana, the shootout raffle winner was however awarded a week-end stay for two with the compliments of SPC alumni Ralph Felsinger.  The other winners were:  
Open champions


1st. Place – We are AOL  

Paul Repola, Andrew Braksator, Mike Heffner, Mario Hoo  / 57


2nd. Place - AOL  

Joe Bobek, Michael Johnson, Brent Penfield, Nate Switzer / 57


3rd. Place - Grip-n-Rip  

Greg Myles, Matt Ramirez, Pat O'Brien, Brian Wheeler / 59

Schools Tournament
1st. Place - St. Peter's College - Gold    

Trevor Somasundaram, Gaddafi Ismail,Erik Somasundaram,Dakshi De Silva/ 60


2nd. Place - Royal College  

Suma Samaranayake, Mohan Mylvaganam,Kumudu Gunasekera,Logam Thiran/ 68


3rd. Place -  Wycherly International  

Radesh Menon,Nirushan Sathi,Vasanth Dhanaraja, Amirtharaj Dhanaraja/71

1.  Senior Men Long Drive - Darryl Jefferson
2.  Senior Ladies Long Drive - Priya Illangovan
3.  Men long drive - John Ellison
4.  Ladies Long drive - Jackie Gallagher
5.  Closest to the pin Men - Andy McCallister
6.  Closest to the pin Ladies - NO WINNER
Gallery